GREETINGS FROM RICHARD "BEAR" SOBEK, ASOB PRESIDENT 2020-21
ASOB VISION:
A healthy oriental band community for the benefit of Shriners Hospitals for children.
The ASOB Mission:
To provide the tools for fun, music, recruitment, and Ladder of Smiles fundraising for the oriental band community.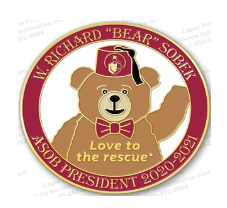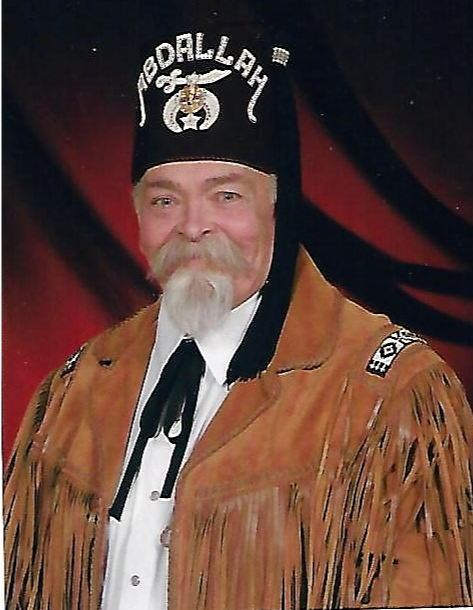 Greetings Band-Brothers:
It is now 2020-2021, the year of the Bear, and I am proud to have spent last year not only as a Member of the Abdallah Oriental Band but as an officer of the ASOB. Now is the time to reflect on how to communicate the importance of the ASOB to the Shrine organization. I am totally aware of what needs to be done. Specifically, the ASOB philanthrope called the Ladder of Smiles will remain at the forefront of our fundraising. Fundraising is essential for the continued success of Shriners Hospitals for Children. I plan to focus the attention of the Elected Line Officers on increasing membership. Additionally, a big welcome to our Regional Association Ambassadors as they are the key link between our membership and the ASOB. As to fun, I am planning on having an exciting ASOB Jamboree in Kansas City at the end of May 2021. Throughout the year the leadership team will be traveling to the various ASOB Associations to spread fun, and support at mid-winter and annual meetings. Please know that as your President I want to get out the gorilla glue and patch the holes, so the value of the ASOB is known throughout the land.
I realize that the current epidemic environment is understandably hard on all, and particularly on your Temple as it remains temporarily closed thus leaving a gap in sharing. Here at Abdallah, we have started Zoom stated meetings. Our OB also has rebounded and had our first meeting last Thursday evening. Sadly, the Music Director (me) could not attend. I have been attending to my Lady following her surgery.
Enough about me. I am here to support your Band in every way possible. Let us all join and make what started MANY years ago to elevate all Shrine Oriental Bands to be the pride of each Shrine Center.
I am always available and will answer any question or offer any help that I am able to. I will rely on my predecessors to help this organization renew and prosper for the future.
From the flatlands of the central states (ASOBCS), I remain,
Richard "Bear" Sobek
President, ASOB
Music Director, Abdallah Oriental Band
913-991-1200
lakotavalley@wildblue.net